When you think of the future, you may think of flying cars and hover boards. From a marketing standpoint, you may see the holograms or massive billboards of content like in Tokyo. Japan has been a place of beautiful properties and some of the most futuristic real estate on the planet. For me, Japan is a unique place like no other and has revolutionized the way we see cities. This is how I see Tik Tok within the social media scene.
With big players like Facebook, Instagram and Twitter just starting to place a high emphasis on video, Tik Tok is a mainly video centered platform. Tik Tok has change dramatically and the influence it has had on the world has been extraordinary. Influencers, realtors, and several high profile brands are finding success on this platform. As marketers we are constantly changing and adapting and Tik Tok is that next stage of development.
What is Tik Tok?
Tik tok is another social media outlet that has become very popular over the last few years because of its easy to use ability and fun nature. You can use tik tok too through posting funny and knowledgable videos. Lately tik tok has become very popular for a variety of different industries. You no longer have to be funny on the platform.
Lately tik tok has invested a lot of money into the actual education of its users. They have certain sections for you to post in your niche. I have seen dancing lawyers who are able to bring clients on board through educating people while dancing to different tik tok songs.
Oh yes I forgot to mention, tik tok used to be solely for dancing with music in the background. Two young girls have actually become extremely famous by just dancing on the app. It is fun and just entertaining for the general public. The main demographic of the app has actually risen from just being for 16 year olds to actually being more mature and actually addressing a lot of social issues.
Why Tik Tok?
There is no other social media platform that has this level of engagement. Tik Tok allows you to post one time with zero followers and achieve 1 million views. As video becomes the king of all true engagement its important to stay ahead of the curb by using film to engage. Tik Tok allows you do less and achieve much more.
As the popularity continues to grow you will see people monetizing this avenue of social media through using things like their affiliate program and the ads that make tik tok so popular.
How Can You Monetize It?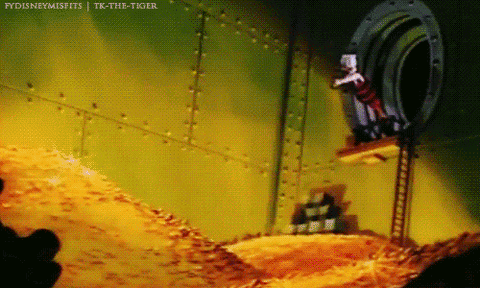 Tik tok like so many other social media platforms these days has a way to make money on its platform and this can be done through many different ways!
Through the use of affiliate marketing on your videos you can use tik tok to actually become a millionaire. No joking, check out this article on yahoo here. People charge brands like amazon to promote with their audience. As you accumulate a bigger audience, you become a lot more popular on the application.
It comes with being a consistent created. Being able to take the time to create content that people will either laugh at, find interesting or help them going forward. Choose your niche and start monetizing! Also you can sell digital products on the site like things made in Canva and ebooks too!
Advice for beginners
So you want to start a Tik Tok? Assuming your industry is real estate I would like you to begin by making a hour long video introducing yourself, filming a podcast, Youtube video or just about anything else. Make your video as long as possible and interesting. When you have your video, post it on different days throughout the week. Label them with different captions and headings with different captions. This will lead to great content and a more interested audience.
Bottom line, be authentic and keep your audience involved. Try everything and go with what sticks.
Examples of brands on tik tok
Now that we know how successful this platform can be, lets take a look at some great examples of industries that are using this app to dramatically boost sales.
NBA
The NBA has millions of followers on this platform and they have used this platform to highlight a new generation of fans. Each time you visit the NBA page you are greeted with new content from across the globe. Basketball is a easy sell for most and NBA has been able to take advantage of that fact on this social platform. Another example of how much Tik Tok has grown is last years all star game, where tons of Tik Tok celebrities came out! Check it out.
Chipotle
Something that is really popular on the tick tok app are challenges. Chipotle has done challenges very well by posting one for a new marketing campaign. They were able to engage with passionate burrito lovers from across the land!
NBA and Chipotle are just two of the many brands that are seeing the opportunities on this app that mainly appeal to a younger audience. Sign up, watch videos and make a new campaign right in the palm of your hands. Add Tik Tok to your social media engagement tools today.
Conclusion
In summary, this app is very, VERY popular and continues to be the application of choice during this pandemic fiasco. When you get the chance to make a tik tok, come back to this post and see if you would like to share a comment of what you used from this and what you think you would change.
Tik tok continues to grow with 1 in 3 americas actually having one and that is a massive number for a country with millions of people. It all comes down to what you want from the application. Are you looking to find a place to connect with people, get money, learn, or laugh? All of this is welcome on this Chinese app that continues to excel and change the world around us! Thank you China! All love!