Sales is not easy. In fact its really hard to perfect and be consistent with on an ongoing basis. It takes determination to continue to develop new sales strategies and continue to learn the industry that you are selling.
In anything you do, you are going to have those days that you feel like the best way to avoid it, would be to just quit! Well, that is exactly what we are going to help you avoid in this new blog post.
By learning some of these helpful tools and tricks, you will avoid the negative slope that can occur when you are doing sales. It is easier then it seems people and after reading this quick post, you will be selling like a pro, once again!
Reason #1: You Are Too Hard On Yourself
One of the number one reasons why people fail in sales is because they are genuinely too hard on themselves after someone hangs up the phone on them or they do not get any responses. Relax and think for second. Before you read any further watch this 2 min meditation video and come back:
Alright how are you feeling? I imagine you feel amazing because you took some time to relax. In sales you are going to face road blocks its actually inevitable.
On average it takes about 8 cold calls to actually reach a prospect. So if you have been failing miserably for a long period of time then keep going! You may find your customer by just relaxing for second. Not only relax but take time to know who you are speaking to, there is another person on the other end of your call or email and they may be busy. Take time to build that relationship with that person through email and follow ups. If the person is interested in what you have to say then they will get back to you.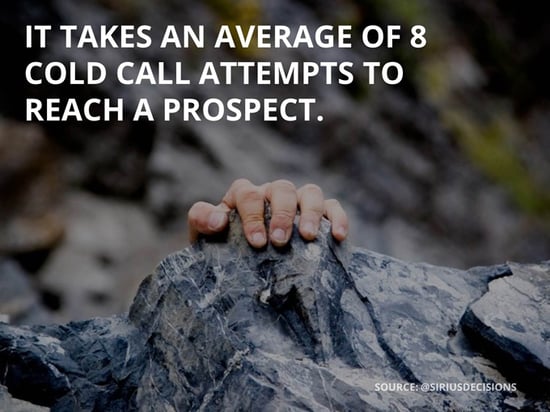 One of the best parts of my day as a BDR is when I take time to stretch and do some pilates before I start doing my calls again. Those little moments to yourself can make a huge difference when you are doing 100 different things a day. The ultimate advice and if you do not take anything else from this ready, I would say to try to give yourself time to improve. Be able to work around the obstacle because in reality their may be another one that may knock you on your face if you are not motivated enough to handle it!
Reason #2: You Are Trying To Do Too Much In A Short Period Of Time
I am a big believer of just doing cold calls all day in the BDR role. 92% of customer interactions actually happen over the phone! Utilize that and get on the phone. Call 50 to 100 people and then find time to do other things afterward.
If you try to do all your sourcing, calls, email templates, networking, and more in one or two hours, you are setting yourself up for failure. Make time to get everything done. If you are like me, you are probably at home and you are trying to get everything done on your plate within a given time frame. You must remember that you have time to do a good job in sales. Make an effort to actually schedule your day.
I saw a schedule online and now I am using it for my day and it is a life saver. Once you actually take the time to schedule different parts of your day and organize it in a fashion that works for you, you will find some results!
One tip for you would be to download momentum! I am not lying when I say that it has helped me organize my day from start to finish. It gives you updates everyday and helps you complete your to do list in record timing. Make an effort to check it out and play with some of the features. Pay for the free version if you want. Not getting paid to advertise them but I wish I was!
Reason #3: You Are Not Asking For Help
Believe if it or not there are many people who have done and have gone through the same process that you have in your life. Stop thinking you are the only person who has done or felt that way and start looking at yourself as someone who can improve. It is actually extremely simple to reach out to people and social media has made it even easier for us now.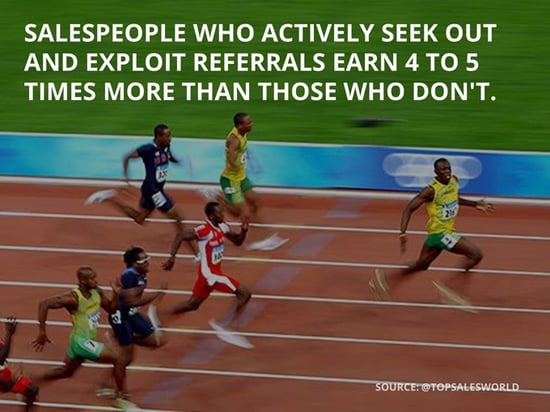 Take a chance and cold email someone on Linkedin for a few pointers. People actually love to speak about themselves in general. When you reach out make sure to mention why you're emailing and ask if they can even become a mentor for you. You will be amazed at the amount of people who want to help someone in your position.
Take the time or a few seconds, out of your day to message someone for a referral for a client. If you know that you are trying to reach out to someone to tell them about your services, then make sure to use the network that you already have on hand!
I think social media has actually made the world a lot smaller. We have everything at the tip of our fingers right now. Think about, if you wanted to message someone in a remote area of Saudi Arabia for some marketing or sales help, you 100% could if you were willing to look 5 minutes on Linkedin.
With so many different instruments at our disposal we need to be able to look for those leads, talk to those mentor figures, contact people in our network and take the time to develop relationships with people across the globe!
Summary
So for starters, being too hard on yourself can actually lead to a horrible mess for your mental health. There are people out there that go nuts trying to do more for themselves, which is fine but you have to be able to work at your own pace. Take time and give quality work to the person on the other end.
Next, do not try to save the world in only 1 hour. Be able to space your day out and develop a strategy that works for yourself. There are things and programs that can help you achieve your goals so seek them out! Or check out more of my blog post on saving time!
Finally, get out there and ask for some help. What are you going to do, hit the ground running like most employers want you to do?…. Well maybe you will but as for me, I like to learn, develop, and finally produce quality work! Someone told me about the wolf of wall street course, so check that out here if you want to learn more (Again not getting paid but wish I was).
Sales is a very rewarding career and it can push you to your limit in life. Sometimes you may even want to quit in sales and may want to move on. I would like to say that sales can literally put you in a great position to affect peoples lives. Whether that be a quick sales call or a email. Those are people you are messaging and calling, think about the other person on the other end of it.
Give me a thumbs up or a comment if you found something useful in this post!