We know who this is, we know what they do. Google has been around for a long time and they have been helping business run their online efforts for a long time now. They have done this by giving people some of the best tools in the game.
Google is a powerful tool for everyone looking to grow a profitable business for themselves and in my opinion they are just getting started.
In this post we will be focusing on the must-have google tools that you will need to truly run your business. These tools will focus on helpful tools that you can use to grow your business to higher levels!
For me I just love Google, I use it in my job and I use it daily. It has become a member of my everyday and it is just fun to learn about new aspects of it.
Google Chrome
Google chrome is my favourite browser. It provides you with awesome extensions that you can use to create amazing things for your business. When it comes to giving people exactly what they need to run their day, I think Google chrome can't be beat.
Recently, Google Chrome developed the ability for you to group your tabs. This allows you to keep track of everything you are doing on their site. Which gives you the ability to be more organized and efficient on a ongoing basis!
When it comes to running a business. Google Chrome has loads and loads of extensions that give you the chance to truly utilize the platform to its fullest potential. From password protection to practicing your Spanish to monitoring how much time you spend on specific applications. Extensions can help you with all the task and it is a must have for anyone looking to run a business.
Download Google Chrome here and see for yourself how much of a benefit it can be for you!
Google Alerts
So this is the next entry into some of the Google tools that I use to run my podcast and my other work.
Google alerts is huge for anyone looking to scale quickly. These alerts can be about anything you desire. If you have a interest in the latest news about monkeys or elephants then Google alerts can help you stay on track of this topic.
I personally use Google alerts because I like to stay on track with different properties. They offer the latest updates on news that can take you through your day!
For real estate agents Google alerts offers you the ability to continually stay updated on the market and the trends in home buying behaviour. I was unaware of how much news comes out on a daily basis before using Google alerts and I am sure that you be amazed by the results too!
Google Trends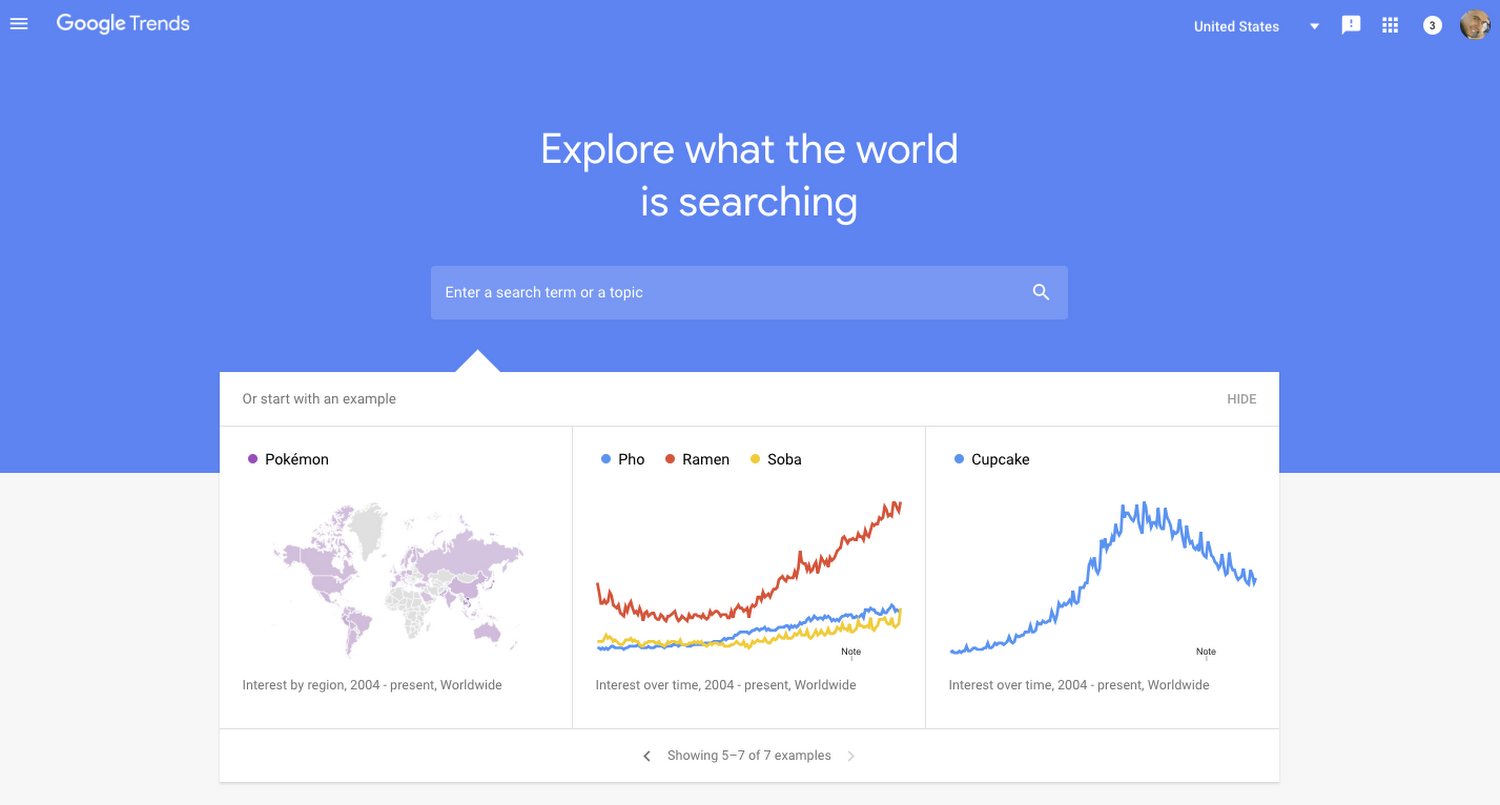 Last but not least, one of my favourite Google tools is Google trends. Trends give you the ability to watch anything going on in the industry and it gives you what your customers and prospects are searching.
When it comes to running a business, there is no better way to keep track of consumer spending and searching than Google trends. With this information you are able to make better improvements and give yourself the best chance to make a sale.
I would recommend Google trends to anyone because it works. You are getting information that any entrepreneur would kill for. For example, say there is a huge demand for mushroom coffee. You can use Google trends to see which cities and countries are searching for this and you can base your entire business off that information that you received from Google trends. It is a win for you and a win for your customers because you know exactly what to offer them.
Want to see trending searches? Or subscribe to see more updates on a specific search? Or maybe you would like to compare searches. Google trends has you covered and allows you to do this and more for your online business.
Lastly, Google trends also gives you the ability to know what advertising you can use. With Google trends you have the ability to search what people find interesting. When you know this information, you have the keys to the kingdom!
Conclusion
I do not think you needed me to tell you this but Google is very important for businesses and for normal individuals like me and you. I feel like this list is short and could potentially take up hours of writing that is why I would like to see if you are interested in hearing more.
Whether you are using Google chrome as your browser or using Google alerts or Google trends, these are tools that are going to turn your business inside out… in a good way. Take advantage of these tools because you will find that they can help you improve!
In the comment section, let me know if you have a favourite Google tool that you can't live without, maybe I will have to make a part 2 to this post.
Well I hope everyone is safe and healthy and I will send another update tomorrow. Thank you for reading!
Would you like to keep reading? Check out my previous post: