Back by popular demand (one person liked the last post), I have decided to gift everyone more tools for increasing your Google outreach and using Google to its full potential!
Google is not just a place for you to search for cats. It has changed over the years and evolved just like most social media and other places you go for news. Almost everything you do for your business can be done on Google affiliated sites and places. By just taking the time to search on Google you will be surprised by how many results you will find! It is an amazing place for anyone looking to start an online community for themselves!
In this post we go in dept into 3 other Google tools that I feel can help anyone run a successful business and provide the ability for that person to scale their business too!
Google Sites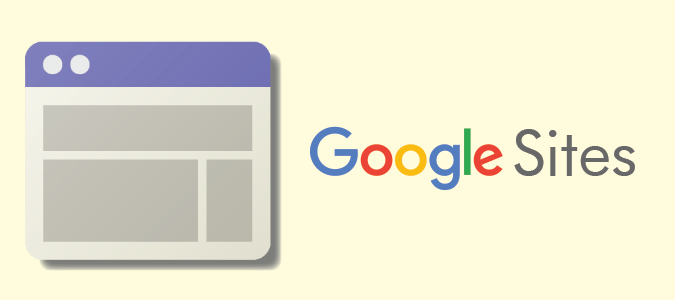 Now I did a post on this one. Google sites is an amazing tool if you are looking to do some affiliate marketing! Like Weebly, Google sites is a completely free site builder that allows you to create sites for free from the comfort of your coach.
What makes this tool so special is the fact that it is so easy to use for making quick and easy sites! With so many site builders out there, it is nice that Google has given us the ability to truly make sites very quickly for whatever purpose you may have.
Google sites comes with a few templates that you can choose from and you do the rest from there. The sites come with a URL but you can also add your own using Godaddy and get some hosting from blue host!
Like most site builders Google sites allows you to make sites that suite your business needs. I would recommend using these sites if you want to build a quick site for a affiliate link or a quick website to sell some cloths lying around. If you have a small idea for a website and want to scale it than I would recommend making a Google site!
Google Calendar
Yup, Google calendar is on this list because it's what I use automatically from my gmail and it's great! It provides you with a variety of colours and different ways to organize yourself which can be valuable for anyone looking to stay on top!
I love Google calendar because it's so easy to use. The color coding and the syncing to my gmail is the perfect way for me to stay up-to-date on everything I have to do in the day. It's not the best calendar on the market but it has worked well for me so far.
Google calendar gives you the ability to schedule on your events and provide you with everything you will need to remember your child's bday! Check out Google calendar and let me know what you think of it. I feel like most of you have it on default but still don't know it's true potential.
Google Docs
This has changed the game for me, completely. Having all my docs on Google makes things easier.
For a personal account, I use Google docs when I have to do just about anything for work. I enjoy the ability to save about 5 GB of space on my Google drive too. This was a lifesaver when I had to put my pictures somewhere to reset my computer.
When it comes to offline working, it allows you to type on the go and provides you with the ability to get more done in a shorter amount of time.
For me this is such a great way to keep everything in one place. The Google docs itself isn't bad either. From Excel to word and everything in between the Google docs tool gives you everything you might need to finish your project on time.
Need a quick PowerPoint? Or maybe you need to write down some notes? Google has you covered from head to toe.
Bonus: YouTube
How can I not? YouTube is my everyday. YouTube is the best piece of equipment out there. From video recording to sharing to creating online communities to monetizing!
YouTube is the second biggest search engine in the world and thus one of the best acquisitions of our time by Google in buying this company. YouTube has lifted off.
They are now providing YouTube music which is such a obvious next step as almost everyone uses YouTube for listening to their favourite music. It's the perfect way to give people the chance to listen while they work ad free!
I have not bought YouTube premium I would love to hear what you all think of this service and if I should purchase it. YouTube has been around for a while but they continue to innovate and provide business owners with the tool that will keep on giving! I encourage everyone to get out there and make a YouTube. You will not regret it as it will do wonders for your brand.
Conclusion
How are you not using these tools yet? Google provides you with everything you need to become successful and that is why I wanted to show everyone how you can truly utilize this platform for your business.
It doesn't matter if you are writing a massive essay or making a PowerPoint presentation, Google has you covered. It will continue to provide you with everything you need to get anything done. Not sure where the company as a whole goes from here but I don't have any money invested so I don't care. All I care about are these tools that help me make better decisions on a daily basis.
Much appreciated Google! Let me know what type of tools on Google, you can't live without in the comment section.
Want more great post? Or maybe you want to see my last post about Google? Check it out below: